Tips for Beginners: How to Write an IT resume
The IT sector is a highly adaptable field that offers ample opportunities for remote work. Moreover, everyone has a chance to find an area of interest in IT, regardless of their experience and background. Therefore, the first step towards achieving this goal is to craft an excellent IT resume.
In this article, NIX HRs will provide guidance on how to write a resume for an IT job. Experts will identify the common mistakes beginners make when writing an IT resume and explain how to avoid them. These tips will assist you in composing an impressively effective resume.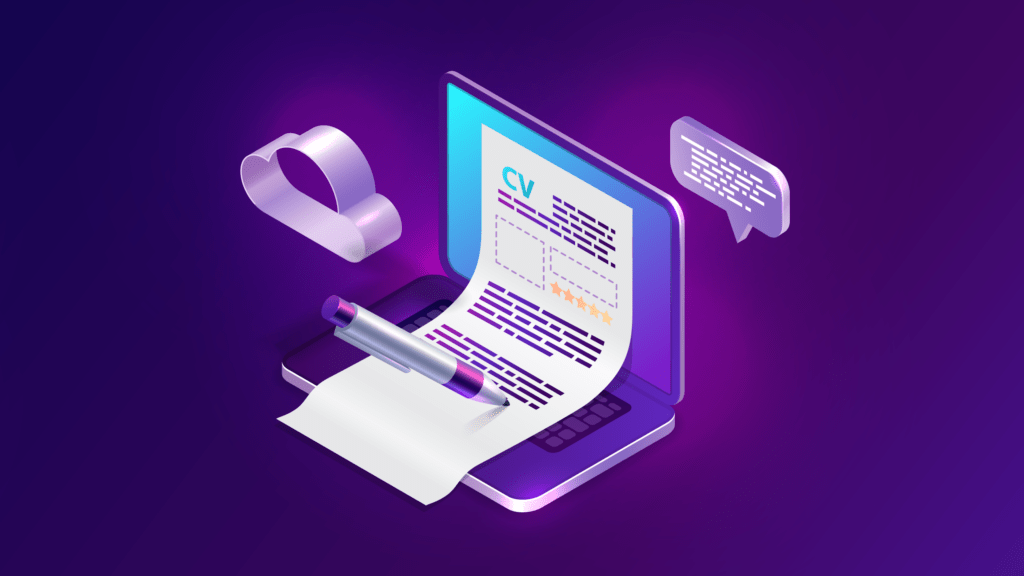 What are the most common mistakes made in an IT resume?
The resume fails to specify the job being applied for
Before writing a resume, it's crucial to determine the IT field, position, or project you are interested in. Next, compare your skills with the requirements outlined in the job posting. If there are any matches, include this information at the beginning of your resume to highlight your strengths immediately.
The IT resume lacks specific information about the candidate
HR professionals don't appreciate lengthy resumes that read like memoirs. While it may be fascinating to read about people's lives, it's essential to respect the time of others. When crafting a resume, focus on the main aspects of your professional life. Structure the content in a way that is easy to read using lists and sections, and keep it concise. The best IT resume examples are typically 2-3 pages long.
Providing inaccurate information
It may seem obvious, but it's substantial emphasizing that you should only include relevant personal and contact information in your resume for IT job. Our team has encountered ridiculous situations where HR specialists called the phone number listed in a resume to invite the candidate for an interview, only to have a relative answer instead. In the worst cases, nobody answers the phone at all. 
If you prefer to communicate via messengers, include the channels you regularly use to facilitate contact with HR and receive prompt decisions on job offers. IT companies typically respond to candidates within three business days of receiving their CVs, so being available online more often is advisable.
Inappropriate email address
While you may have felt like [email protected] in the past, it's important to note that HR evaluates you primarily as a specialist when reviewing an IT resume. Therefore, it's crucial to avoid using such email addresses and maintain a professional approach. The best option is to create an email account using your real name and surname.
Spelling mistakes
One of the first red flags for HR professionals is when an applicant shows negligence when applying for a job. If an individual is unconcerned about grammar and fails to proofread their resume before submitting it to a company, it raises concerns. Although the absence of commas may not lead to rejection, even in the IT industry, having a typo-free CV will earn you extra points. Ask someone to review your text to ensure it is error-free.
Inactive links 
In an IT resume, job seekers often showcase their achievements by including links to their GitHub profile or a portfolio in PDF format. However, all this effort becomes futile if the links are broken or non-clickable. Therefore, check that all hyperlinks included in your resume are functional.
Low-quality or inappropriate photo
We know cases where individuals crop their portraits from group photos and insert them into a CV template. The result was messy: someone's hand or part of someone's head appeared in the shot.  Avoid such practices. In even more peculiar cases, we received CVs with photos of candidates alongside goats! While the intention may have been to impress the recruiter and stand out, it appeared awkward instead. When selecting a cover photo for your resume, follow this simple advice: take a professional headshot against a neutral-colored background (a smile is welcome). Make sure that the picture is not too big or small, and your face should be visible.
Avoid mentioning irrelevant achievements
When writing an IT resume, focus on accomplishments directly related to the job you're applying for. Avoid mentioning achievements in unrelated fields, such as culinary school, as hiring managers in the IT industry won't appreciate it. Instead, highlight relevant experiences like creating a landing page for a business or developing a simple app as part of a college course. Demonstrate your passion for IT by sharing how you practice and learn in your free time.
If you're a recent graduate or have completed coursework or a thesis relevant to the job you're applying for, include it in your resume. It demonstrates your dedication to the field and showcases your knowledge and skills. Ensure that the topic of your thesis aligns with the job vacancy.
If you're an experienced IT specialist, provide a comprehensive overview of your skills and previous work experience in your resume. Outline the tasks you've completed, the problems you've solved, and the outcomes you've achieved in your prior roles. If you have expertise beyond product development or testing, such as management skills, highlight them. Remember to present your experience as a whole, even if it includes unrelated skills like teaching English or record-keeping, as any experience can be valuable in the IT industry. With numerous available IT specializations, non-related skills may sometimes be advantageous when applying for IT jobs.
HOW TO WRITE AN IT RESUME
There is no such thing as a perfect IT resume example. But the following tips can help you write an IT resume that will make it appealing to HRs.
Write the resume in the language you are most comfortable with
If the position you're applying for requires fluency in English, you may choose to write your resume in English. However, if you're not confident in your English language skills, it's better to write your resume in your native language accurately and concisely.
Don't use someone else's IT resume as your own
Using a friend's resume and simply changing the information to your own is not recommended. You may miss someone else's mistakes or forget to update important details like your contact information. It's best to create your own unique resume from scratch.
Don't include links to non-professional social networks
Adding links to your Instagram or other non-professional social media profiles is unnecessary in an IT specialist's resume. These profiles usually don't provide relevant and comprehensive information about your professional qualifications.
Be concise and avoid repetition
Avoid lengthy cover letters or resumes that repeat the same information. Recruiters don't have time to read memoirs. Keep your resume concise and focused, highlighting your unique experiences and accomplishments.
Be authentic and sincere
Lastly, show your true personality and motivations in your resume. HR managers can often sense sincerity and authenticity, even from a resume. Being honest will increase your chances of getting an interview and receiving a desired job offer.