NIX Culture Day: Our Unity in Our Differences
August 22nd was a special day when Hungarians and Ukrainians came together like never before during NIX Culture Day. It wasn't just an exchange of experiences. It was an occasions when we created heartwarming memories. We learned more about each other's cultures, and our connections became stronger.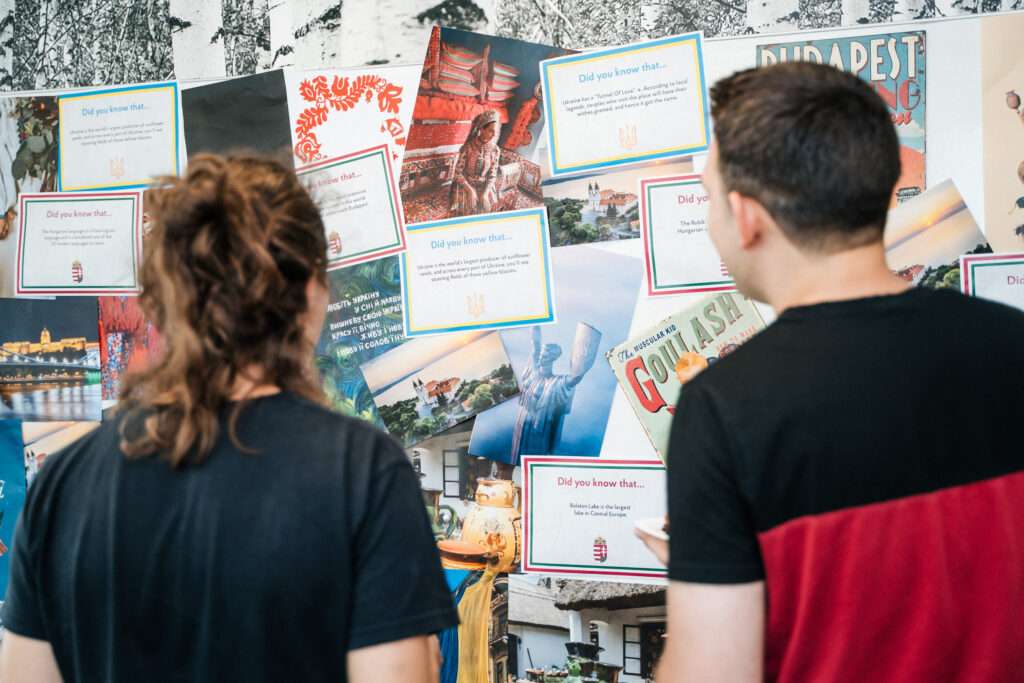 For one day, the NIX office in Budapest turned into an exhibition of cultural wonders. The walls were decorated with colorful posters and interesting facts about Hungary and Ukraine. But what really grabbed everyone's attention was the incredible photo zone. Here, we admired the captivating patterns of embroidered tablecloth, beautiful ornate dishes, and even dolls dressed in national costumes.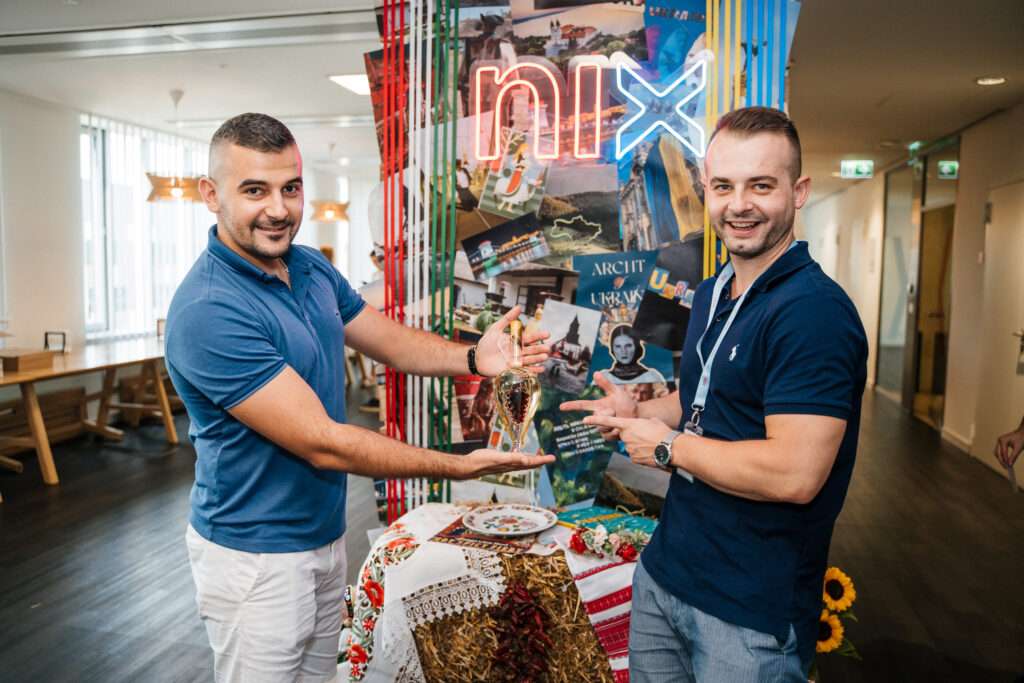 Of course, a Cultural Day wouldn't be complete without treats! We savored the two countries' specialties: pancakes, herring canapés, and Ukrainian favorite kvass. And let's not forget the delightful Hungarian bread and cake of the year that made the day even sweeter.
But wait, there's more! After NIXs got energized with treats, we had a cultural quiz. It was filled with fascinating questions, and the smartest won special prizes. However, the true prize was that we got to know each other more deeply ❤️
The main goal of Culture Day was fulfilled: everyone left with hearts filled with joy and inspiration to keep exploring new knowledge. May this day remind us that despite our differences, we are united so our team will continue to grow!