Take Your First Step in IT:  NIX Courses Launch at Budapest Office
We are proud to announce the start of our Java, DevOps, QA, JavaScript, and .NET courses. These training programs offer an excellent opportunity for individuals to start their career in IT. What's more, after successful completion, the best students have the chance to join our team.
This month, we welcomed three groups to our Budapest office, where participants are receiving hands-on training on the nuances of technology under the guidance of NIX's team of experts. The practice-oriented courses provide real-world experience and teamwork opportunities.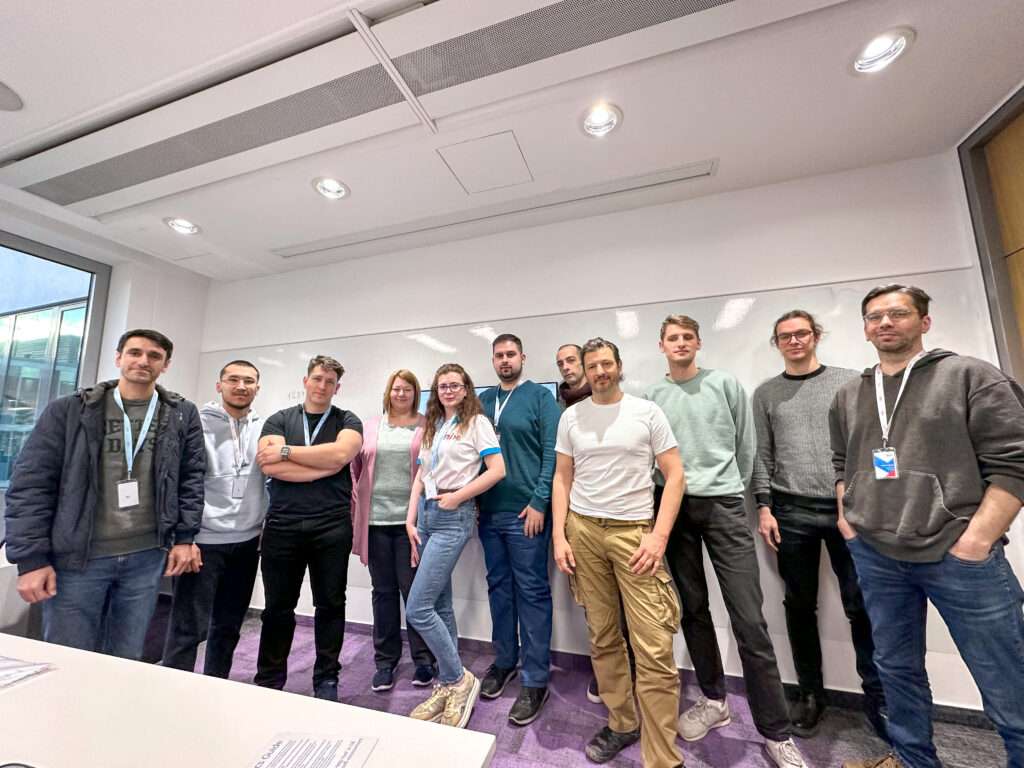 Java course consists of two parts: Java Core and Java Frameworks. This program is intended for those who have basic knowledge of Java. During the training, the students will get a more comprehensive understanding of the topic and a chance to apply the newly acquired skill into practice. By the end of the course, each student will have a better grasp of how to develop full-fledged Java applications.
Thanks to our QA course, in just a short amount of time, our students can become experts in QA and join the IT team at NIX. In just two months, the group will be able to identify all peculiarities of testing, divide a software product into functional parts, create checklists and test cases, navigate databases, and carry out load testing.
The JavaScript and .NET courses are designed for beginners who wish to learn how to construct web applications with these technologies. During the JavaScript training course, our students will learn how to use popular libraries and frameworks and combine JavaScript, HTML5, and CSS3 to customize the design for different browsers and gadgets. By the end, they will know how to create a simple web application from scratch.
The .NET training considers current trends in the development and upgrades of the .NET platform. The course includes basic theory and practical tasks based on real-life commercial projects. The training covers all stages of software development, from designing the architecture to application deployment. Upon the course completion, students will be able to create server, desktop, mobile, and web applications with full-fledged client software in JavaScript.
The DevOps course places a strong emphasis on practical tasks resembling those of a regular Linux administrator. The learnt skills will help our students to become DevOps professionals. Moreover, it will prove beneficial in such related fields as system administration and development.
NIX also offers other free courses that participants can apply for to improve their skills and kickstart their IT careers. Visit the Training section on our website for additional information about our programs.
About our training
We help our students to acquire the qualities of an excellent developer: independence, resourcefulness, and the ability to navigate any situation and handle any task. That's why we make our training courses as close to real projects as possible. The main goal of our training programs is to fully prepare our students, so they can start working on actual projects immediately after completing the course.
The program is divided into modules. Each of them includes theoretical and practical sections. The practical part is held as a workshop. Students receive feedback from personal mentors after each session. The expert will point out the mistakes and suggest solutions.
How to apply for free IT courses at NIX?
Choose a field of study
Sign up for the course
Expect a letter from us with the date and time of the test.
At the appointed time, follow the link and start testing. You can prepare for it using our guides.
Wait for our recruiter to contact you!
Follow this link to select a course.